ASDA stores sponsor greyhound racing
23.09.12
Earlier this month two ASDA stores - Hollingbury and Ferring - sponsored 3 races at Coral bookmaker's Brighton & Hove dog track.
It costs from £150 to sponsor a race at the track and in return the group/organisation/company is promoted throughout the evening and includes a personalised race name and photograph of the trophy presentation for that race.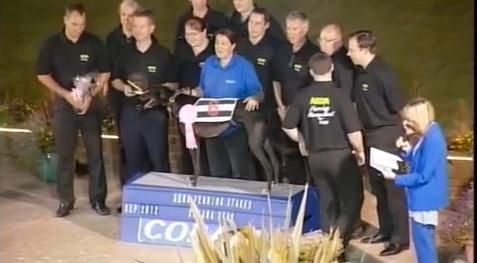 'ASDA Ferring Stakes' trophy presentation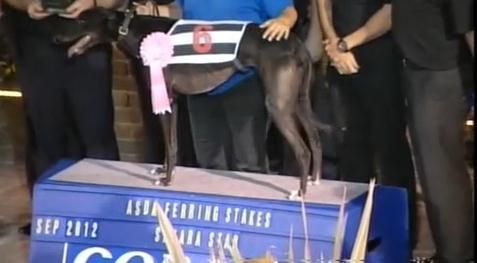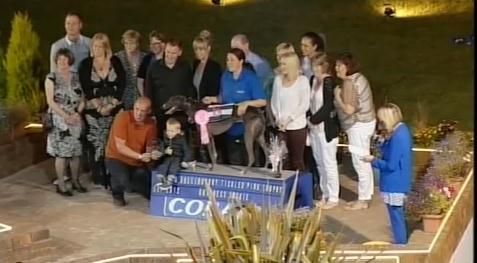 'ASDA Hollingbury Tickled Pink' trophy presentation
We contacted ASDA and spoke with the manager of the Hollingbury store - Darren Evans - concerning their sponsorship of dog racing. Darren advised us that this was not the first time the store's Admin Manager had arranged to sponsor a race and told us that he himself was unaware of the cruelty involved in racing and the gambling on dogs.
Please write to ASDA and inform them of the inherent cruelty and of a gambling industry that relies on inhumane practices for its viability. An industry that has failed to account for at least 10,000 greyhounds that were bred - both here in the UK and the Republic of Ireland - in 2010 for British racing.
We have produced a 'Hove & Brighton' video highlighting just one of the cruel practices - where greyhounds are trained and forced to perform on dangerously configured tracks for gambling purposes and suffer treatable but 'career ending' injuries. Many of whom are subsequently destroyed - a practice endorsed on the Greyhound Board of Great Britain's official Retirement Form.
Direct video link http://youtu.be/HY2AJ-SlOF4
Please enclose this link to the video when writing to ASDA and please remember....the staff at ASDA will be unaware of the cruelty - so please be informative and polite.
Contact details for ASDA
Click on 'Email our Customer Services team' and select 'Customer Service' from the drop down menu.
Other links you may want to include in your email
Many thanks as always - for your care and compassion for the greyhounds.
Apologies - the Facebook 'share' button is not working at present - please copy and paste from the browser. Thank you