WELCOME TO GREYT EXPLOITATIONS

Greyt Exploitations is a non-profit making organisation formed in 2007 and run entirely by volunteers. We strive to raise the public's awareness of the cruel and inhumane treatment of greyhounds and much of our research and investigation work has been published in the national press. This has helped us to effectively campaign for the full enforcement of existing legislation - stronger protection laws and for the gambling on dogs to be outlawed.
Commercial dog racing - funded and controlled by the gambling industry - is dependent on inherent cruel practices for it's financial viability.
The culling of healthy puppies that fail to chase the mechanical lure or are too slow to 'make the grade'
~
The destruction of dogs that sustain treatable but 'career ending' injuries on the dangerously configured tracks designed purely for the spectator.
~
The destruction of healthy greyhounds deemed no longer suitable as a 'betting product' - too old or slow - if no retirement home can be found.
~
In 2010 the racing industry failed to account for over 10,000 greyhounds bred for British racing - despite much of the data collected by them via the GBGB 'Retirement Forms'


"Greyhound racing is a self-regulating gambling business that depends on the uncontrolled breeding and unaccountable disappearance of thousands of dogs every year. That is a situation that is unacceptable and indefensible" ~ Annette Crosbie OBE
~
Main Announcements
Introducing the new Greyhound Awareness pack for dog walkers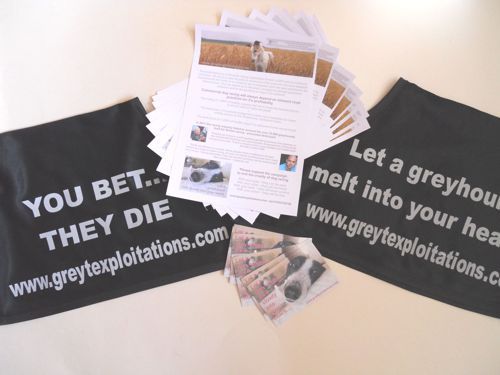 Introducing the new Greyhound Awareness pack for dog walkers which have been designed for advocates to promote greyhounds as companion animals and to help raise awareness of the cruel racing industry.
The packs have been in use for some weeks across the country and have already proved a big hit with the local dog walking communities.
Click here for further details - Introducing the new Greyhound Awareness pack for dog walkers
~
If you know of greyhounds suffering or being abused - please let us know. All information will be treated in the strictest confidence. Thank you
This e-mail address is being protected from spambots. You need JavaScript enabled to view it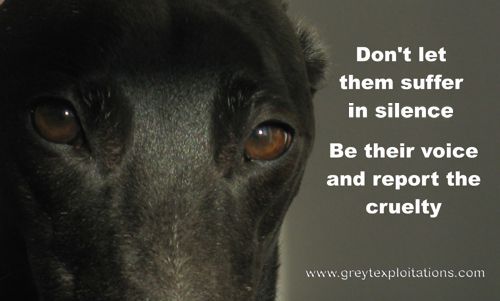 ~
Please sign and share this important petition - thank you
END COMMERCIAL GREYHOUND RACING IN THE UK

~
Please sign this important petition - thank you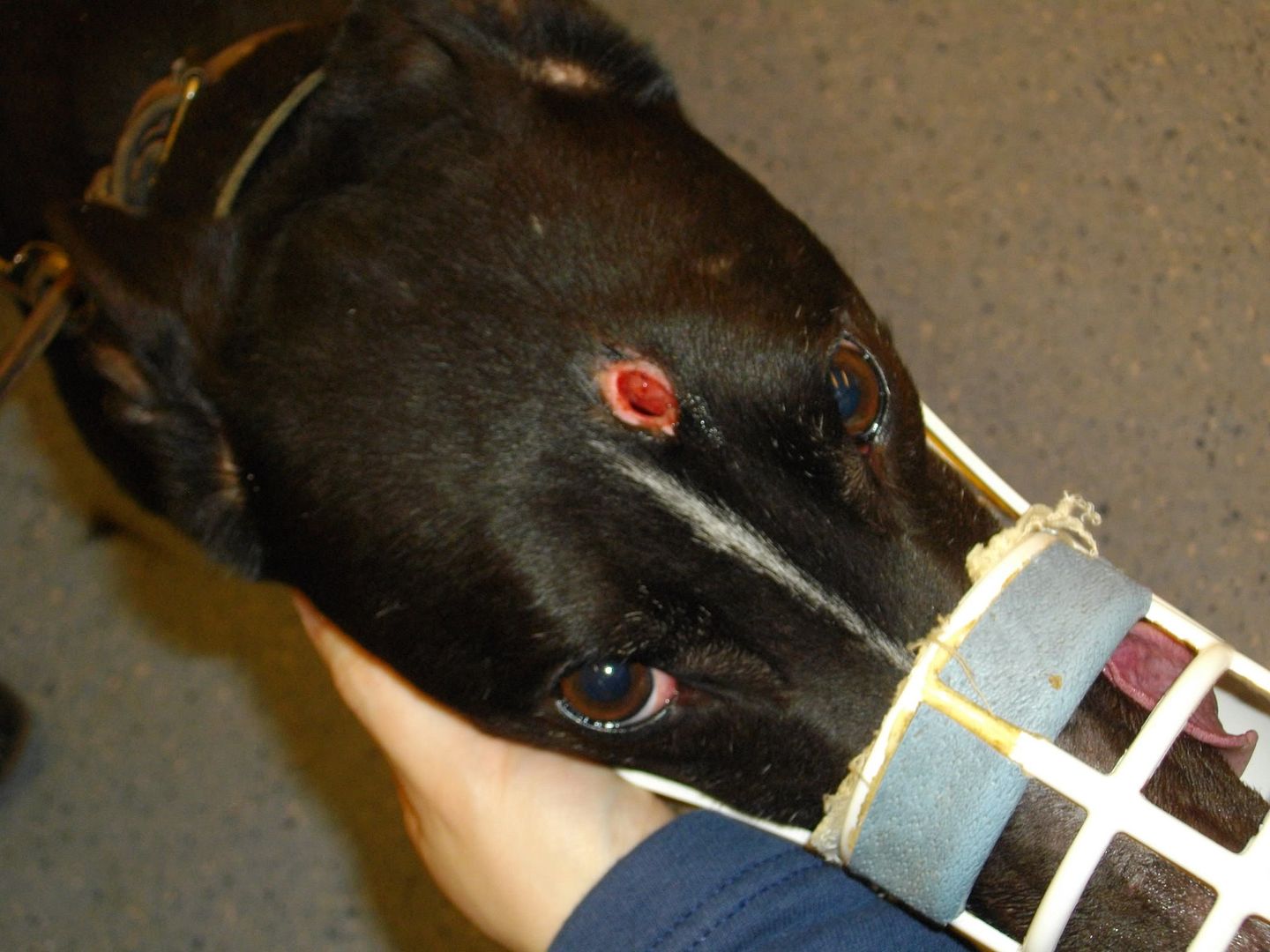 ~